by KarmaOrganicSpas Admin
Apr 07, 2021
The 10 Best Nail Polish Removers to Buy in 2021
Karma Organic's Vegan and Cruelty Free Lavender Nail Polish Remover Wipes were highlighted in the Winter Edit of Beauty Mag! Check out the excerpt below: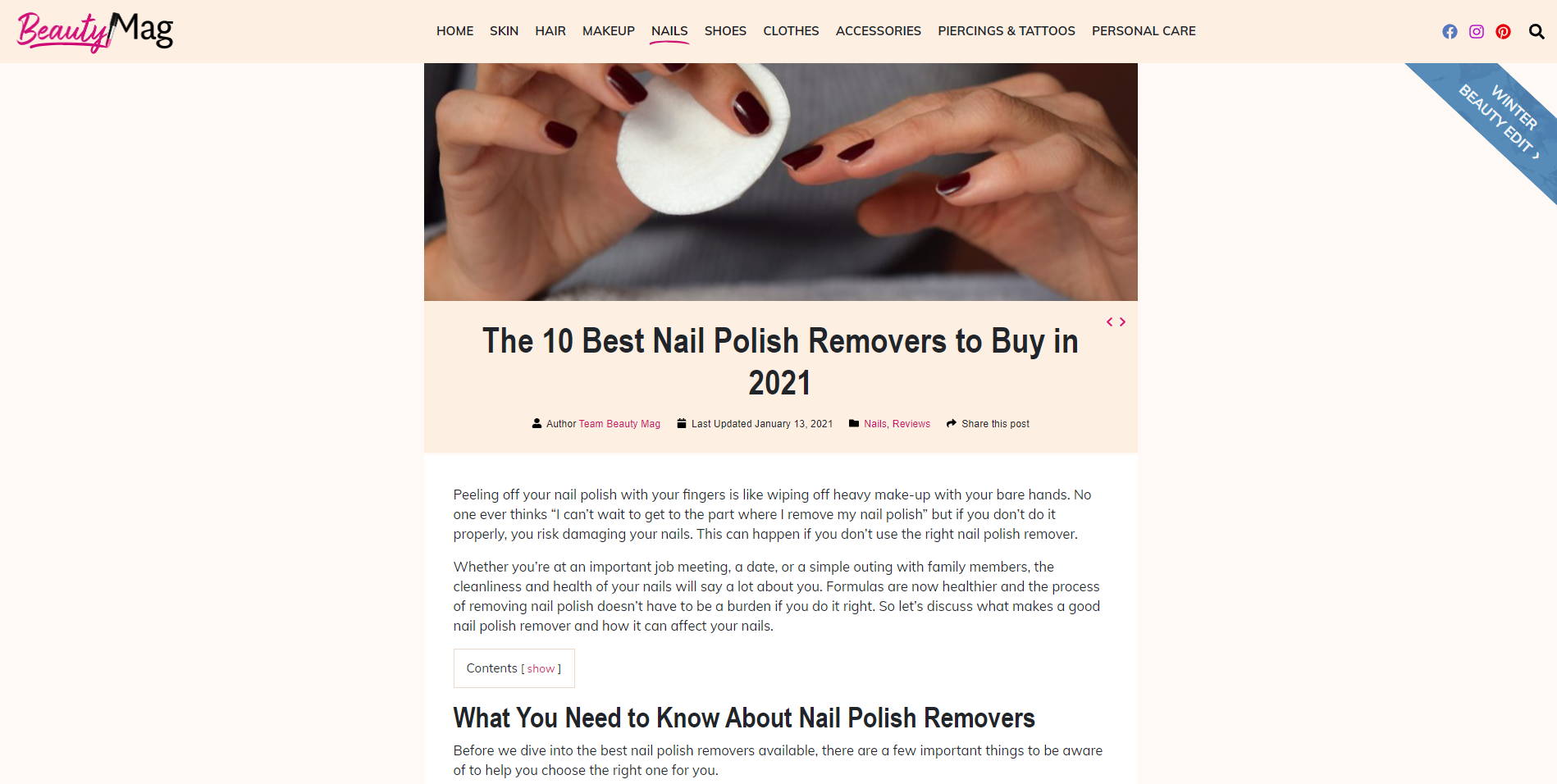 What You Need to Know About Nail Polish Removers
Before we dive into the best nail polish removers available, there are a few important things to be aware of to help you choose the right one for you.
Should You Choose a Nail Polish Remover With Acetone?
There are two main types of nail polish removers: those that use acetone and those that don't.